Pizza Margherita
A truly traditional Italian pizza, just like they make in Italy!
---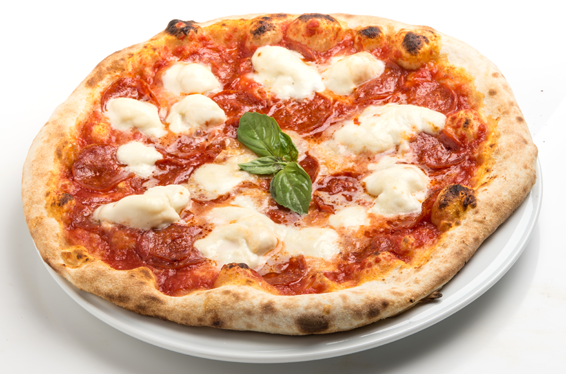 Ingredients:
12 inch Gina Wood-Oven Pizza Crust 1 each
Sofo's Extra Virgin Olive Oil 4 Tbsp.
Fresh Mozzarella 7 oz.
Roma Tomatoes 1 large (sliced)
Fresh Sweet Basil 1/2 oz.
Instructions:
1. Lightly oil pizza pan.
2. Place pizza crust on the pan.
3. Spread the olive oil on top of the pizza crust.
4. Sliced the fresh mozzarella and then place on the crust, arranging it around evenly.
5. Arrange the tomato slices on the pizza.
6. Arrange the leaves of fresh basil on the pizza.
7. Bake at 400 degrees until cheese is melted and slightly golden in color.